Brackley's school of
Modern Theatre, Tap,
& Jazz Dance
for children & adults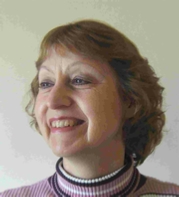 Sylvie Essame has been a dancer and dance teacher for many years. She first went to ballet lessons when she was 9 years old. At 12 she auditioned for, and was accepted, by the Italia Conti Stage School in London and later that year appeared for the first time in the West End – in 'Noddy in Toyland' at the Scala Theatre – and during the next two years she made a number of television appearances. When she was 15 Sylvie was accepted by the Rambert School of Ballet. She appeared in pantomimes on tour and at Richmond, Wimbledon, and Windsor Theatres while she was a student and in 1969 she joined the Rambert Dance Company as a soloist.
She performed with the Rambert, and later with The Extemporary Dance Company and Cedar Dance, in London, on television and throughout the UK and in many of the major cities in Europe. She also danced in musicals in the West End, in Birmingham, at the Crucible in Sheffield and in Berlin. She has twice been at the Edinburgh Festival, once with 'The Eric Satie Show' a two-hander, which was later successfully re-staged at the Institute of Contemporary Arts in London. She has also danced in many productions by the Royal Opera, the English National Opera and Kent Opera.
Sylvie, who at one stage was rehearsal director for the Extemporary Dance Company, taught professional classes for several years before she started, in the early 1990s, Ballet, Modern and Tap classes for adults in the Brackley area. She began teaching children soon after and in 1994 she entered her first candidates for grade examinations. She then discovered that because, during her years as a performer, she had allowed her ISTD membership to lapse, she had to re-qualify as a teacher if she wanted to establish her own school and conduct her own examination sessions. So, over the next two years, she trained for, took and passed with distinction her Advanced, Associate and Diploma examinations in Modern Theatre Dance for the ISTD; examinations that are normally taken by students in their teens or early twenties.