The Sylvie Essame School
has been teaching dance to children and adults in and around Brackley since 1993.
We offer classes in Modern Theatre Dance, Jazz and Tap Dancing for children and teenagers and Ballet, Modern, Tap and Pilates for adults.
Children's Classes
Modern Theatre Dance — Tap Dancing — Jazz Dance — Contemporary
Classes after school on Mondays & Tuesdays in Syresham.
Adult's Classes
Adult Ballet — Intermediate Ballet — Adult Tap — Jazz Body Conditioning
Classes are suitable for all ages and abilities. Some experience is necessary.
Pilates
'Stretch & Tone' in Brackley, Syresham, Towcester & Buckingham
Pilates body conditioning — gentle mat classes suitable for all ages and conditions.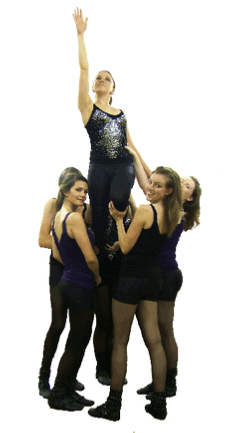 Sadly, all our other classes are still temporarily suspended while we are still in Lockdown.
I know that many of you will want to keep working at home. There are still 7 Pilates matwork sessions, 1 Seated Pilates session, 6 Ballet classes and a Jazz Body Conditioning class available online from last year and there are now 4 new Pilates matwork sessions and 3 new Ballet classes; I will keep adding new sessions for as long as these conditions prevail. You will find links to them on the Pilates and Adults pages. I do hope you will continue to find them useful.
With the re-opening of schools on Monday 8th March, our out-of-school hours ISTD Grade dance classes for Ofqual recognised exams start again on Tuesday 9th March.

Brackley's school of
Modern Theatre, Tap,
& Jazz Dance
for children & adults

© Copyright Sylvie Essame School of Dance 2020