The Sylvie Essame School
has been teaching dance to children and adults in and around Brackley since 1993.
We offer classes in Modern Theatre Dance, Jazz and Tap Dancing for children and teenagers and Ballet, Modern, Tap and Pilates for adults.
Children's Classes
Modern Theatre Dance — Tap Dancing — Jazz Dance — Contemporary
Classes after school on Mondays & Tuesdays in Syresham.
Adult's Classes
Adult Ballet — Intermediate Ballet — Adult Tap — Jazz Body Conditioning
Classes are suitable for all ages and abilities. Some experience is necessary.
Pilates
'Stretch & Tone' in Brackley, Syresham, Towcester & Buckingham
Pilates body conditioning — gentle mat classes suitable for all ages and conditions.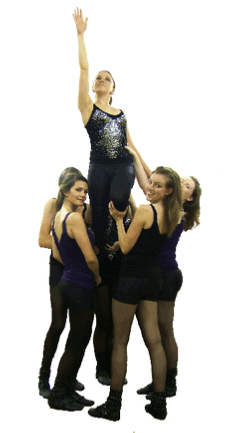 We are very pleased to say that our Adult Dance & Pilates classes re-started again on 17th May. Of course, there are still strict distancing and hygiene measures in place.
Times, locations and conditions are listed on the Adults & Pilates pages.
We realise that some of you may not want to return to class yet, but there are still 14 Pilates sessions, 10 Ballet classes and a Jazz Body Conditioning class available online, if you want to keep working at home. You will find links to them on the Pilates and Adults pages.

Brackley's school of
Modern Theatre, Tap,
& Jazz Dance
for children & adults

© Copyright Sylvie Essame School of Dance 2021